Some Holiday Details
Resurrection Sunday (Easter)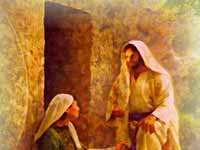 Join CAC in celebrating the single most pivotal event in all of world history: The resurrection of Jesus Christ from the dead, three days after His crucifixion, is the most central event in the foundation of all Christianity. Only because Jesus was indeed God manifest in Christ as a fully human man could He truly have risen from the dead. The message of Jesus' death, burial, and resurrection is the Gospel (Good News) of the only true Savior of men. This greatest event of all time paved the way for us to one day be raised from the dead by our Lord. Thanks to Him, death is only a doorway to Paradise for those who believe and obey Him.
Pentecost Sunday (Whitsunday)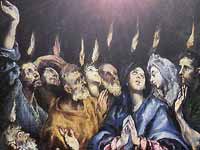 Also foundational to Christianity is the subsequent outpouring of the Holy Spirit (a.k.a. Spirit of God/Christ/Lord Jesus) on those who believe in Jesus and ask for God's Holy Spirit. The initial outpouring occurred fifty days after the resurrection of Christ (see Acts 2:1-4), on the ancient Jewish festival called the "feast of weeks" or Pentecost (see Exodus 34:22 and Deuteronomy 16:10). Whitsunday is a name used on some calendars because of the white garments which were worn by some who were baptized in a vigil during the holiday; Pentecost is Greek for "the fiftieth" (as in, the fiftieth day after the Resurrection/Easter).

Contact Pastor Joseph at pastor@cac.us.com for prayer or free, in-home Bible study.
Email webmaster@cac.us.com with questions or comments about this web site.
Copyright © 2018 Christian Apostolic Church (UPCI). All rights reserved.